Wrap Yourself in the Splendor of the Great Outdoors, Celebrating the Thrill of Waterfowl Hunting

Woven from 8-miles of pure sustainably sourced American-grown cotton.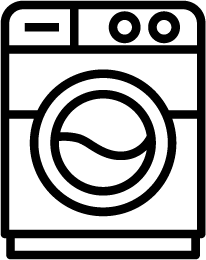 Pre-Washed to prevent shrinkage. Cold water wash, air tumble dry.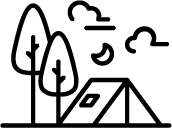 Perfect for naps on the sofa, and adventuring in the wilderness. Guaranteed to keep you cozy and warm.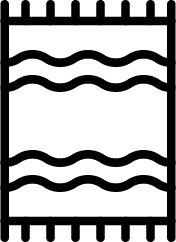 The pattern is masterfully woven in and will not chip or fade off of your blanket.
Elevate your passion for waterfowl hunting to new heights with our meticulously crafted 100% US Sourced cotton woven blanket. Every thread in this exceptional blanket is a tribute to the rugged beauty of the outdoors and the thrill of the hunt. Designed to encapsulate the essence of waterfowl hunting, the intricate artwork showcases the graceful flight of ducks and geese against the backdrop of a serene sunrise. Handcrafted from the finest American-sourced cotton, this blanket not only embodies comfort, but also reflects the dedication and authenticity that define the hunting spirit. Whether draped over your cabin couch or wrapped around you during chilly mornings, this blanket is more than just an accessory – it's a testament to your love for the sport, a reminder of unforgettable moments afield, and a cozy slice of the wild to cherish at home. Embrace the warmth of premium craftsmanship, immerse yourself in the hunting tradition, and capture the essence of waterfowl adventures with this extraordinary blanket.
The throw features several popular waterfowl species, including the Blue-winged Teal, Mallard, Wood Duck, and the Canadian Goose. Woven on European Jacquard looms with roughly eight miles of American-made, 100% cotton yarn.
If you made it all the way down here, thank's for being a total fox! Do us a favor and share us with your friends! 🫶🏻